Acacia Flower: perseverance, regeneration
Almond Flower: hope, courage, bravery
Alyssum: beauty of the soul, balance
Anemone: protection, good fortune
Amaryllis: pride, strength, determination
Anemone: protection, good fortune
Apple Blossom: beauty, I prefer you
Arbor Vitae: everlasting friendship
Aster: daintiness and love
Azalea: passion, love, ardor, fragility
Baby's Breath: purity of heart, innocence
Bachelor Button: celibacy, I am single
Bamboo: immortality, strength, flexibility
Bauhinia: harmony, wisdom and peace
Begonia: fanciful nature, beware
Bells of Ireland: good luck, fortune
Bird of Paradise: freedom
Bluebell: humility, gratitude, constancy
Buttercup: humility, prosperity, childishness
Cactus Flower: endurance, burning with love
Calendula: winning grace, grief
Calla Lily: beauty, faith and hope
Camellia: everlasting love
Campion: love, fairies, mystical lore
Carnation: fascination, impulsiveness
Cattail: peace and prosperity
Chamomile: energy in action
Cherry Blossom: education and love
Christmas Rose: the Christ child
Cinquefoil: prosperity, affection, protection
Chrysanthemum: wealth, cheer, hope
Clover: good luck, good fortune
Corchorus: happiness, jocularity
Coreopsis: love at first sight, cheerfulness
Cowslip: beauty, winning grace
Coxcomb: love, affection, magic
Crocus: cheerful
Cyclamen: sacred flowers of love
Daffodil: dignity and elegance
Daisy: purity and innocence
Dandelion: desire, faithful and happiness
Delphinium: lightness and levity
Edelweiss: daring, courage, noble purity
Everlastings: everlasting love
Fern: magic and fascination
Forget-Me-Not: true love and memories
Foxglove: immortality, insincerity
Fuchsia: confiding love
Gardenia: secret love
Geranium: true friend and meeting
Gerbera: happiness, simple beauty
Gladiola: fallen heroes, preparedness
Globe Amaranth: unfading love
Gloxinia: love at first sight, proud spirit
Heather: independence, confidence
Hibiscus: delicate beauty
Holly: fertility and eternal life
Honeysuckle: friendship and beauty
Huckleberry: faith and simple pleasures
Hyacinth: games and sports
Impatiens: motherly love
Iris: faith and wisdom
Ivy:  eternal nature of the soul
Jasmine: attachment and sensuality
Lady's Mantle: a cloak for the Blessed Virgin
Lavender: good fortune, grace, healing
Lemon Blossom: I promise to be true
Lilac: beauty and innocence
Lily: devotion to one's mother
Lily of the Valley: happiness, purity, youth
Lotus: spiritual enlightenment
Lunaria: honesty, sincerity, prosperity
Lupine: imagination
Magnolia: nobility and love of nature
Marigold: passion, creativity and happiness
Marjoram: joy and happiness
Morning Glory: eternal love
Myrtle: love, fortune, prosperity
Narcissus: self-esteem and vanity
Nasturtium: victory in battle, conquest
Orange Blossom: sacred marriage
Orchid: love and beauty
Pansy: merriment
Passion Flower: faith, passion of Jesus
Peach Blossom: womanhood, romance
Peony: happy marriage and romance
Petunia: your presence soothes me
Poinsettia: symbol of purity
Poppy: beauty, magic, fertility, death, life
Primrose: rebirth, immortality, longevity
Pussy Willow: motherhood
Rhododendron: beauty, caution, passion
Rose: love, beauty, friendship (yellow)
Rose of Sharon: beauty, hope
Shamrock: good fortune
Snapdragon: graciousness and strength
Snowdrop: sympathy, consolation
Stephanotis: purity, simplicity
Sunflower: adoration
Sweet Pea: blissful, delicate pleasure
Tulip: fame, freedom, perfect love
Verbena: pray for me, sensibility
Veronica: loyalty, fidelity
Violet: watchful, faithful and love
Water Lily: spirituality, personal freedom
Wisteria: welcome, playful
Zinnia: lasting affection, constancy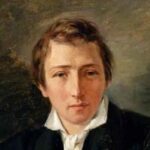 Perfumes are the
feelings of flowers.
Heinrich Heine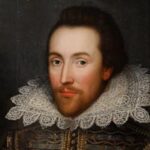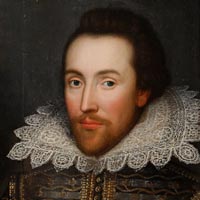 Of all flowers,
methinks a rose is best.
William Shakespeare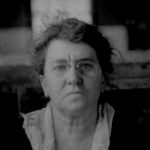 I'd rather have roses
on my table
than diamonds
on my neck.
Emma Goldman
Where flowers bloom,
so does hope.
Lady Bird Johnson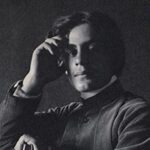 Be like the flower,
turn your faces to the sun.
Kahlil Gibran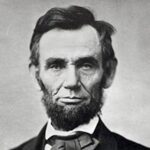 We can complain because rose bushes have thorns or rejoice because thorn bushes have roses.
Abraham Lincoln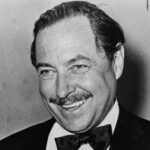 The violets in the mountains
have broken the rocks.
Tennessee Williams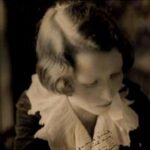 I will touch a hundred flowers and not pick one.
Edna St. Vincent Millay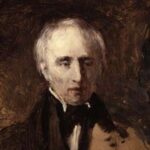 'Tis my belief
that every flower
Enjoys the air
it breathes.
William Wordsworth