WELCOME to a community exploring music, symbolic art, psychology & consciousness! Discover tools and resources to go beyond ordinary reality to create the extraordinary for ourselves, our society and our world.
Music has always been one of mankind's most extraordinary tools. Music can transform emotions, help us to reach higher consciousness and increase engagement in life. Mantras are an amazing ancient tool for addressing modern concerns.
VOCAL MEDICINE: Transformation through Sound
• Achieve improved wellness through music
• Create a happy brain through easy mantras
• Experience increased emotional balance
Vocal Medicine combines Kathleen's personal experiences with many years of research. She shares a fascinating look at the ancient history and future potential of the practice of mantras, toning and chanting.
Vocal Medicine features thirty illustrations, lively explanations and compelling evidence for the benefits of sound for the body, mind and spirit. Discover the mysteries of music, sound and healing!
186 pages, 30 Illustrations
Paperback, $15.95
Be uplifted with stories, music, commentary & extraordinary ideas on video.
Newest Release: Featured Video
Explore color psychology & symbolic art.
The mysteries of art are incredible: the power of visual symbols, the amazing patterns in nature, and the mystical truths in geometry. More at Artwork.
More tools & ideas to include on your extraordinary journey…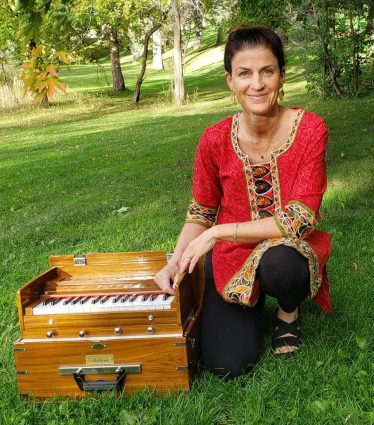 Join Kathleen Karlsen on Facebook Live or at an in person event in Montana or Idaho Come to listen, sing or mediate! Schedule for outdoor events and workshops for the summer and fall coming soon. See Event page.
Meet Kathleen Karlsen 
Kathleen Karlsen has lived an unusually dramatic life. As a child, she learned extreme discipline from her military father as he slowly recovered from a near-fatal plane crash. At the same time, she was encouraged by her mother to explore art, poetry and Eastern philosophies. 
Today Kathleen is a prolific artist, musician and content creator. She has held over 70 exhibits of her innovative artwork, written two books and nearly 200 articles, led over 500 meditative music events, and given over 150 workshops and educational presentations.
A mother of five and the founder of Living Arts Enterprises, Kathleen continues to push the boundaries of life in every direction. She shares her extensive research, favorite tools and personal experiences to encourage others to go beyond ordinary reality to create the extraordinary.