Share with a friend today!
Chakras and Deities: Keys to Experiencing God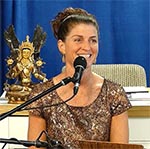 Meet the Author
Kathleen Karlsen is a musician, artist, writer and speaker. She is the author of two books (Flower Symbols and Vocal Medicine) and over 200 articles. Kathleen and her husband Andrew live in Bozeman, Montana. They have five children and a small urban homestead. More about Kathleen Karlsen.