Camellia Meaning: Everlasting Love & Green Tea
Camellia meaning is based in both its unique botany and the traditions of China and Japan. The symmetrical beauty and long-lasting qualities of the camellia have long been appreciated by young lovers as a token for expressing devotion to each other. Camellia meaning includes love, affection, and admiration. Learn about other flowers meaning love.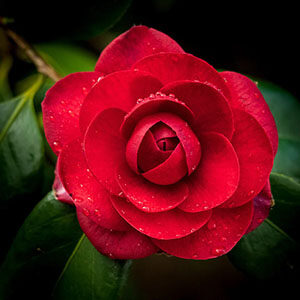 Everlasting Love & Good Fortune
The calyx of the camellia falls with the petals when the flower has finished blooming. This is unlike most other flowers, where the calyx seems to hang around the tree even after the petals have dropped. This phenomena made the camellia flower meaning a symbol of everlasting union between lovers.
In this way, camellias symbolize a long and faithful marriage as well as good fortune. Camellias may be used in weddings because of these associations. However, in Japan white camellias are symbolic of death. See more on meanings in Japan and camellia color meanings below.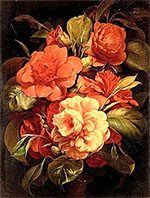 Camellia Name Meaning
Camellia means "helper to the priest" in Latin, named after pharmaceutical botanist George Kamel. Kamel never personally worked with camellias but the flower was named after him by Carl Linnaeus in commemoration of Kamel's contributions to the field.
Camellia is a rare but beautiful girl's name used mainly in Emnglish-speaking countries. One out of every 15,000 girls born in 2021 was named Camellia. Nicknames for Camellia include Cammie, and Camelle. The name Camellia is related to the name Amelia. The root of this name is "amal" in Latin which means "to work." This name implies industriousness and fertility.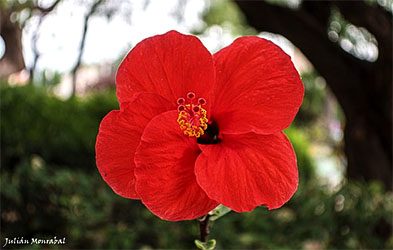 Camellia Meaning in Japan
In Japan, camellias are called the "tree with the shining leaves." In the Shinto religion, the gods are thought to make camellia flowers their homes when they come to earth for a visit. For this reason, temple grounds and gardens as well as graveyards and other sacred places have often been graced by camellias. Red camellias also symbolize a noble death among Japanese warriors and samurai. See more about camellia color meanings below.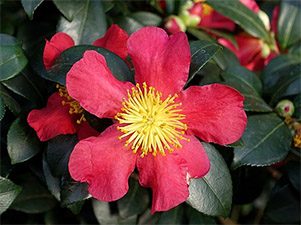 Camellia Meaning in Europe
Camellias were introduced to Europe via Portugal in the 16th century but didn't gain popularity until they came to England in the early 18th century. James Petiver, apothecary, described in 1702, a plant with a red flower named Thea Chinensis however it is believed that the British were actually in search of the tea plant variety. They ended up cultivating "camellia Japonica", the ornamental shrub famed in Japan, which became popular with the royalty in Europe.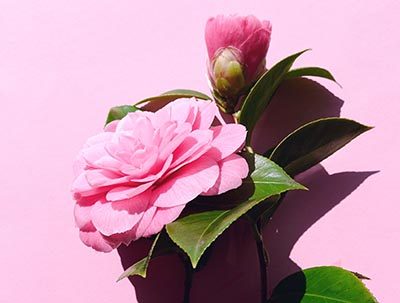 Camellia Meaning in China
In many parts of China, the camellia is the favored flower for young sons and daughters. The camellia is the most popular and highly respected flower in Southwest China.
Camellias are honored as the national flower for the ancient southern kingdom, Dai Li. In a land marked by steep hills and roaring rapids, the camellia transforms the hills and valleys into oceans of red and white in early spring.
For the Chinese, the petals reflect the spirit of a lady, and the holder of the petals (the calyx) represents the young man entrusted by the lady as her protector. The two components are joined together, even after death. The calyx and petals stay together when the flowers fall from the plant, thus symbolizing everlasting love or long-lasting devotion.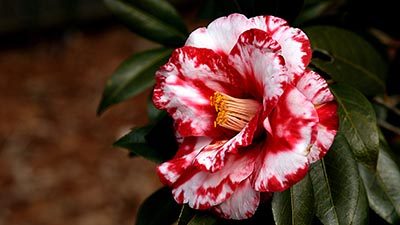 Camellia Flower Color Meaning
Camellia flowers bloom in three seasons depending on the variety: spring, summer and fall. The summer blooming camellias are newer varieties. Camellias can be grown in pots and protected from the cold in northern regions. Camellias come in red, white, purple and pink. Each color has its own symbolism.
Red Camellia Meaning: Red camellias symbolize love, passion, and desire. Red camellias in Japan represent fallen warriors. The color symbolism for red flowers in general includes pleasure, desire and vitality. In addition, red represents the will to win, love of sports and the survival instinct. Red flowers are stimulating and eye-catching in a garden or bouquet. 
White Camellia Meaning: White camellias symbolize adoration or admiration. Yellow and white are often related to inner illumination and spirituality. White flowers are perfect for busy, profuse gardens where the viewer may need respite from multicolored blossoms. White is also the color of protection, peace and calm. In Japan, white camellias means death. White is generally associated with heaven and the afterlife.
Purple Camellia Meaning: Purple flowers are symbols of forgiveness and transformation. Purple and violet colors soothe the mind and nerves. Some color psychologists say purple helps to relieve tension and dissipate anger and violence. Purple represents transformation, transmutation and the balance of power and love. Additional meanings include charisma, charm, magical abilities and tolerance. 
Pink Camellias Meaning: Pink camellias symbolize longing. Pink is related to warmth, gentleness, beauty, and an outward orientation. Pink is associated with love, femininity, romance and baby girls. Pink flowers include bluebells, chrysanthemums, irises, daylilies, camellias, azaleas, carnations, peonies and dahlias.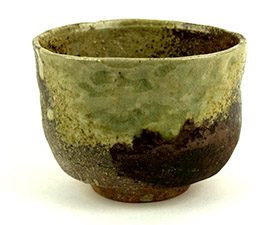 Camellias and Green Tea
There is a form of camellias known as the tea plant that has been grown in China and Japan for over 5,000 years. Most green and black teas are made from the dried leaves and petals of the camellia sinensis plant. Green tea is made directly from the dried leaves, black tea with an added fermentation stage.
Green tea is known for as a healthy alternative to coffee due to its moderate caffeine content and many health benefits. Green tea may lower cholesterol, reduce heart disease, and boost metabolism. Camellia seeds are also pressed to make tea oil which is used as a seasoning, a cooking oil, and even as a method for cleaning and protecting the blades of many cutting tools.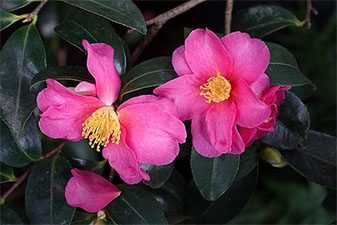 Fun Facts About Camellias
Camellias can live up to 100-200 years!
During their long lives, camellias can grow to be 25 feet tall.
The dark green leaves of camellias are evergreen.
Camellia look like a types of roses but they have several botanical differences:

Rose buds are tapered. Camellia buds are oval.
Roses like sun. Camellias like shade or partial sun.
Roses have opposite leaves. Camellias have alternating leaves.

Camellias may smell like jasmine, anise or lemon.
Camellia flowers are used both fresh and dried in Asian cuisine.
Camellia are eaten by insects, rabbits, horses and guinea pigs.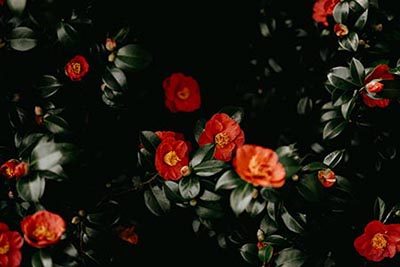 Growing Camellias
There are over 200 species of camellias, all native to Asia. During the winter, camellias can handle a considerable amount of cold, even below freezing temperatures, for very short time periods. Once the plant has begun to grow and then to blossom, it needs a great deal of heat. Camellias should also have an occasional showering or washing to remove dust from their leaves.
Camellias generally blossom very fully, then rest a few days or even a week. Once the flower buds have formed, the amount of water and heat can be diminished. Camellias are large plants that do not need direct light. These woody plants are often grown in pots. Plants should be repotted after the dormant season before they begin to grow again. Camellias can be repotted as often as needed and should be watered abundantly as they start to grow.
 Liquid manure is one of the best fertilizers to use for camellias, though it should only be applied when they are dormant or growing but not during the blossoming season. Otherwise the buds may be over stimulated and will be turned into leaves instead of flowers.

Author Kathleen Karlsen
Kathleen Karlsen is a musician, artist, writer and speaker. She is the author of two books (Flower Symbols and Vocal Medicine) and over 200 articles. Kathleen, her husband Andrew and their five children live in Bozeman, Montana. More about Kathleen Karlsen.

CAMELLIA MEANING ARTICLE SUMMARY
This article includes camellia meaning in Japan, China and Europe as well as the name origin, camellia healing properties, camellia tea and growing camellia flowers. Learn more about the history and symbolism of this beautiful flower!
Share this article with a friend today!