Daffodil Meaning in Ancient and Modern Times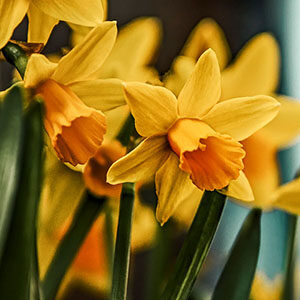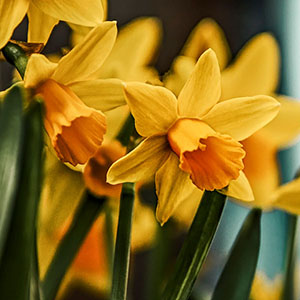 Daffodil flower meaning is regard, unrequited love, hope, chivalry, sunshine, prosperity, respect and "the sun shines when I'm with you." Find other flowers meaning hope, flowers meaning love and flowers meaning prosperity. 
Daffodil Meaning and Colors
The traditional daffodil has a yellow to golden yellow color all over. However, due to breeding daffodil now come in lots of colors. Read more about yellow flower color meaning. Breeders have developed some daffodils with double, triple, or ambiguously multiple rows of petals, and several wild species also have known double variants.
Daffodil Meaning in Greek Mythology
In Greek mythology, the daffodil is described as a pale yellow deathless lily. The daffodil overspreads the plains of Hades and is the favorite food of the dead.
Daffodil Meaning and Name Origin
The English name is derived from the Latin "asphodelus" and from the Greek "asphodelos." Daffodils are also known by the English name derived from the Latin juncus, meaning "rush."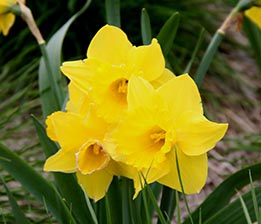 Flower Symbols: The Language of Love