Sacred Mantras & Devotional Music
Kathleen Karlsen's devotional music is intended for spiritual practice, meditation, self-transformation and healing. Learn to use mantras and songs to create a happy heart, a clear mind and a rejuvenated body. Go deeper into the science of chanting, mantras and the power of sacred music. The links below include articles on mantras and all music videos on this site. Find tools and resources for self-transformation through sound!
All of the songs, albums and collections below are original melodies and lyrics except where noted. Inspiration for this music is drawn from multiple world traditions, primarily Christianity, Hinduism and Buddhism. For permission to use this music for public performances or to use any of these selections for workshops or retreats, please contact Kathleen at kathleenkarlsen@msn.com. 
New resources published ongoing!
SUBSCRIBE for weekly notifications.  
Find a topic on this site!
Albums and Mantra Collections
Individual Mantras and Sacred Songs
Mantra Articles and Resources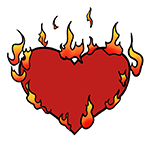 Learn to reforge your heart with mantras! The path of healing through spiritual fire. Kathleen's personal Journey with Mantras for healing and self-transformation.
Kirtan is a form of devotional singing originating in India that is gaining popularity in the Western world. Kirtan refers to the spiritual practice of singing mantras. 
Mantra yoga has powerful effects on the mind and spirit. The effects of mantra yoga on the body and brain are being studied by scientists for the impacts on well-being on many levels.
Healing mantras have an ancient history. For thousands of years the rishis of India (Hindu sages) experimented with the effects of chanting. Learn more in Healing Mantras.
Additional Resources on This Site
Learn more about using mantras and singing to invigorate your life! Explore concepts from East and West related to the power of singing. Explore the chakras and the impact of sound in every area of your life.
Vocal Medicine reveals Kathleen Karlsen's personal journey with mantras, chanting and kirtan. Benefit from Kathleen's years of research into the power of sacred music. Topics include:
Achieve improved emotional health through mantras
Create a happy brain through singing
Extensive discussion of sound and the chakras
Connections between sound, color and healing
186 pages, $15.95
30 Illustrations