Flower Symbolism Resources
Flowers have inspired and fascinated mankind as long as history has existed. The remains of flowers have been found in ancient caves as part of burial rituals. Flowers accompany us is every major event in life. Knowing the meaning of flowers will help you to find the perfect flower for every occasion. Learn about flower color meaning, the mythology of individual flowers, flowers in design and the Victorian language of flowers.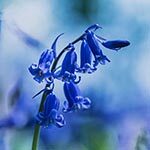 Bluebell meaning includes humility and gratitude. Bluebells are closely linked to the realm of fairies. Ancient forests are linked to bluebells. More bluebell meanings.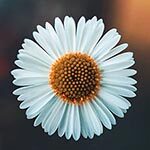 Daisy meaning reaches all the way back to ancient Egypt, Crete and the Middle Ages. Daises have medicinal powers and commercial uses. Learn more about daisy flower symbolism.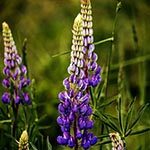 The name lupinus means "of wolves" due to the mistaken idea that lupines rob the soil of nutrients. The flower also has positive meanings. Learn about lupine symbol meanings.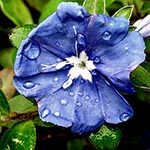 The star-shaped morning glory is symbolic of a day in which two mythological lovers are allowed to meet. Learn this story from the East and more about morning glory meaning.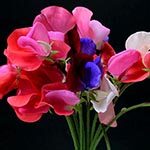 Sweet pea flower meaning includes blissful pleasure, good-bye, departure, adieu and thank you for a lovely time. Sweet peas are admired around the world. Learn about sweet pea meanings.
More Resources to Explore
The information in this article has been excerpted from the book Flower Symbols: The Language of Love by Kathleen Karlsen. This book includes ancient and modern flower meanings and folklore about the world's most beloved flowers. Buy one for a flower lover in your life. Learn to "say it with flowers" for any occasion! 
Over 100 of the world's most beloved flowers
Information about traditional uses of flowers
Famous quotes about flowers
Selected flower-related poetry
Flower remedies and essential oils for healing 
Floral Art & Gifts
Brighten up any space with gifts and decor featuring beautiful flowers! Find posters, canvas prints, coffee mugs and more. All products made in the United States. Selected products below. See all floral art & gifts.
Other Flower Symbolism Resources on the Web