Share with a friend today!
Health Psychology & Optimal Wellness
Health psychology includes many of the unique tools that have worked for Kathleen over the course of several decades. These include mantras, visualization, symbolic art, affirmations, color therapy and spiritual psychology. 
Kathleen's approach includes common sense and appropriate self-care! If you are seeking to live an extraordinary life, eating well and exercising in whatever way works best for you is always advisable.
Kathleen share what works for her. Her intent is to inspire you to find what is best in your life. Please consult with health practitioners who have the expertise needed to find the optimal diet and physical activities for your personal health.
Using Mantras for Self-Transformation
One of Kathleen's favorite tools for self-transformation is the use of mantras. The soothing power of chanting and the role of group chanting in alleviating depression and anxiety has been shown in studies to be helpful. In fact, group singing may be more helpful than medications for some forms of anxiety and depression.
There were decades in her life when Kathleen couldn't hike, play tennis or do many other physical activities. Surgery for a sports injury as a teenager left her with scar tissue that caused pain with any real level of exertion. 
As a student of health psychology, Kathleen decided about five years ago to conduct an experiment to try and heal the results of the unfortunate surgery. Kathleen's experience  is covered in this video.
Since then Kathleen has also rejuvenated her thyroid after 20 years of medication. She has also alleviated a chronic back issue. At present, she is using the principles of health psychology to work with lifelong vision concerns.
A Healing Painting for My Back
I had a very interesting and unusual experience with a healing painting several years ago when I had a chronic back problem. At the time I was involved in a major project with a friend. Just when I thought we were getting things rolling, the situation in his life changed. He backed out and I continued on alone.  
Right around that time, I noticed that my back was hurting. I had to be careful not to stretch too far or bend too far forward. I had started doing yoga, but I didn't remember injuring myself during yoga. I didn't remember injuring myself at all. One day I just discovered that I had pain in my lower back. Little did I know that a semi-abstract piece of art would turn out to be a healing painting for me. Read full article: A Healing Painting for My Back.
Healing Mantras and the Science of Sound
When vowels and consonants are put together in words and phrases and mantras, formulas can be created with distinct impacts on emotional, mental and physical states. For example, the sound "uhm" or "ahm" is purported to energize and purify the blood. The "uh" is said to help to cleanse the body of impurities and the "m" seals the body from incoming negative energies.
Likewise, the sound "aha" is stimulating for the hormonal system. This exclamation is often used in English when a sudden solution or insight is gained (aha!). The Sanskrit translation means something very similar: "indeed, it is true, certainly, surely, it is granted."
Read full article on Healing Mantras.
Healing Power of the Great Outdoors
Outdoor adventures are abundant in Montana! The rejuvenation derived from exploring gorgeous places is unbeatable. Although she was a bit of an "indoor girl" growing up, Kathleen has discovered the joy of amazing places in Montana. 
Healthy Skin and a Happy Face
One of Kathleen's lifelong challenges has been dry skin. A few years ago she began a program of essential oils blended in a base of coconut and jojoba oils. She started using this on her skin morning and night. She also added more oils to her diet: avocados, nuts, and fats. 
She has studied several systems of face exercises to get more circulation to her skin and reverse sagging and wrinkles. She is also a student of body language and oriental face diagnoses, finding correspondences between emotional patterns and facial features.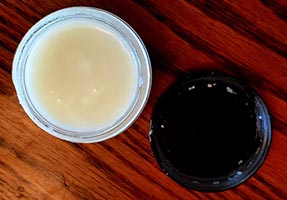 Kathleen's Books
Vocal Medicine reveals Kathleen Karlsen's personal journey and years of research into mantras, chanting and kirtan. Learn more about using mantras and singing to invigorate your life! Explore the chakras and the impact of sound in every area of your life. 
Flower Symbols by Kathleen Karlsen features fascinating information about the folklore of the world's most beloved flowers. Flowers accompany us in nearly every major event in life. This book is a perfect gift for every flower lover in your life! 
HEALTH & WELLNESS ARTICLE SUMMARY
This article introduces the topics of health & wellness and includes many of the unique tools that have worked for Kathleen Karlsen over the course of several decades. These include mantras, visualization, symbolic art, affirmations, color therapy and spiritual psychology. 
Share with a friend today!