Share with a friend today!
Living Arts Studio Featuring Artwork by Kathleen Karlsen
Symbolic art has always been the core of Kathleen Karlsen's creative efforts. In the last decade she has had over 70 exhibits of her colorful, visionary art. Her work is in private collections in over 20 states and 4 countries.
Kathleen's original art and prints have been donated to non-profit organizations including Habitat for Humanity, the Montana Ballet Company, the Bozeman Food Bank, the Montana Celiac Society and Middle Creek Montessori. 
Kathleen Karlsen: "My primary goal is to emphasize the exhilaration of being alive expressed in exuberant color. I want to share the beauty of nature and imagination as a source of rejuvenation for the viewer." 
See prints, posters and gifts on the All Products and Shop pages. 
A Creative Artist's Journey from Flowers to the Universe
Take a journey in three and a half minutes down a creative path that took me three decades to traverse! Learn why I shifted from painting portraits to flowers to galaxies, suns and moons.
Why does Kathleen think there is spiritual significance in universe art? What techniques does she use for painting expansive canvases and fluid forms? An illustrated quick tour of the inner world of an artist's creative expression.
Learn more about the symbolism in Kathleen's art in our articles and resources under Symbolic Art. Other resources include more videos on Kathleen's YouTube channel. Subscribe for new videos every week! 
Symbolic Art Featuring Florals and Sacred Symbols
Inspired by both imagination and science, Kathleen works in multiple styles to create her visionary art. The first style uses thick paint and is highly-textured and dimensional. This style works well for flower art and landscapes. Kathleen's second style is highly fluid, layered paint depicting the universe, the five elements and other modern themes. 
Other artists associated with Living Arts Studio include Rose Karlsen and Sammy Ater. These talented illustrators work under Kathleen's direction to depict diverse topics including symbols of the chakras, yantras, essential oil plants, sacred symbols, and the deities of East and West. These commissioned drawings are colorized and modified as needed by Kathleen to be used as infographics, fine art gifts, prints and posters.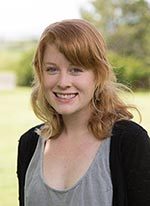 The Power of Symbolic Art
The mysteries of symbolic art are incredible: the power of visual images, the positive impact of color and form, the amazing patterns in nature, and the mystical truths in geometry. Inspired by both imagination and science, Kathleen's artwork is designed to create an energizing, spontaneous and invigorating experience for the viewer. Subscribe in the footer below to be notified as new resources are published in these areas.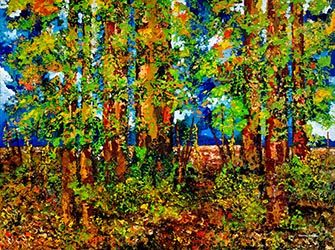 Kathleen Karlsen: "I hope that the intensity of my artistic efforts will be captured on canvas and will energize someone's home, office or business with feelings of joy and transformation. I love the excitement and chaos of every new creative experiment!"